Degrees and honors
B.A. University of Pennsylvania (1998)
Ph.D. Yale University (2002)
Fellow, Geological Society of America (inducted 2011)

General interests
Global change; paleoclimatology; carbon cycle; paleoecology; paleobotany; plant physiology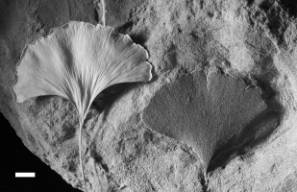 Teaching
Fall 2019: Soils
Spring 2020: [sabbatical leave]

Research
I explore how plants can be used to reconstruct ancient environments, and the (paleo-) physiological underpinnings behind these plant-environment relationships. Recent and current projects include the reconstruction of paleo-atmospheric carbon dioxide levels from the stomatal distributions in plant leaves, and the development of mechanistically-grounded proxies for climate and leaf ecology from the size and shape of fossil leaves. I also compile ancient carbon dioxide records and investigate the strength of carbon dioxide-temperature coupling over multi-million-year timescales. Follow the links on the left for further details on these projects and for publication downloads.

I am looking for enthusiastic students (both undergraduate and Masters) to carry out original research on these topics!